Trailer
■ Low body-type and wide all-wheel air suspension trailer (equipped with all-wheel air suspension/rear wheel steering)
Number of vehicles Total 18
This trailer is a transportation vehicle that meets the requirements for preventing vibration and shocks, making it ideal for maintaining quality control for large semiconductor equipment, artificial satellites, aircraft engines and training equipment and other large, high-precision goods.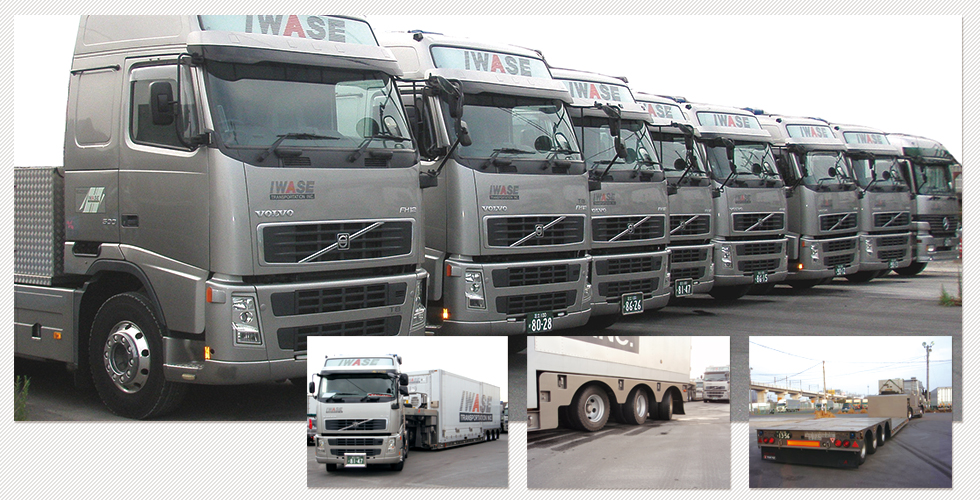 ■ Large trailer with temperature control unit
Number of Container Total 30
We have varied sizes(Maximam width of inside dimension:3,370mm) to respond customers' requests. For further information, please contact us.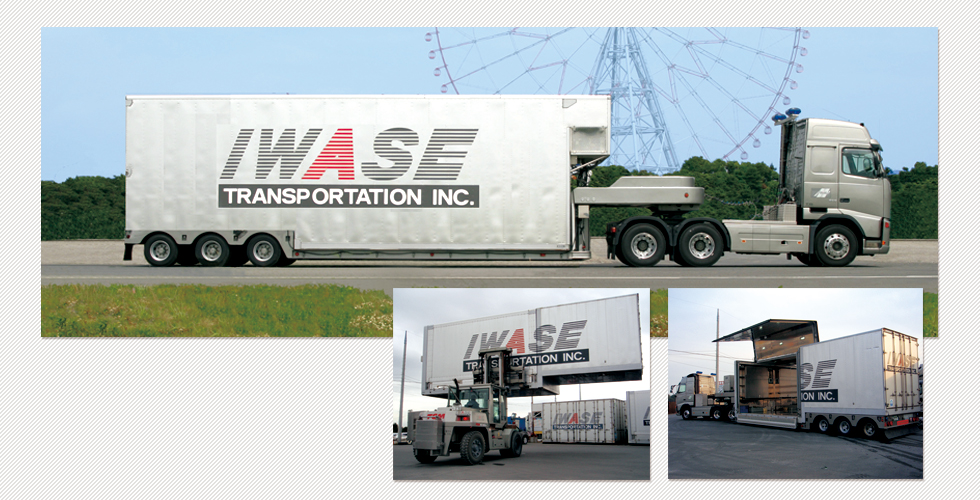 Large
■ Large self slide vehicle with air suspensions
The vehicle with a sliding bed is equipped with all-wheel air suspensions and virtually eliminates vibration to loaded cargo.
It is suitable for transporting large plastic molding machines, computers, printing machinery, platemakers, medical equipment and other large and/ or heavy precision machinery as well as free-running vehicles such as forklifts.
■Large clean vehicle with air suspensions and temperature control unit

Medium
■8t wing vehicle with temperature control unit (air suspensions)
■4t wing vehicle with temperature control unit (air suspensions)

■3t gate vehicle (double cab)

■3t UNIC vehicle (air suspension)

■4t UNIC vehicle (air suspension)/4t flat body vehicle (air suspensions)

※We have a variety of vehicles in stock. Please ask. !
※Number of vehicles Total:80